Bug Consciousness, Drug Consciousness, and Flying Rug Consciousness
A fascinating story ranging from the hallowed halls of the Harvard Psychology Department to a hitchhiked journey to India resulting in a meeting with the leading spiritual authority of the Age. This book reveals how it all happened: how a few stoners and dopers and psychedelic frontiersmen, who were each and all spiritual aspirants in their own way, ended up provoking God in human form to shed divine light upon the subject of mind-altering drugs.
Dr. Goher, Baba's personal doctor and close disciple, relayed this message regarding LSD personally given by Meher Baba. Dr. Allan Cohen writes more on drugs here.
My Life with Meher Baba, The Avatar of the Age​
In this Advent many have had the privilege to live with the God-Man and to serve him as one of His intimate disciples, but few have lived within the closest orbit of His Love from literally before birth to death as Meherwan did. This book contains his story of that most remarkable life, a story that includes anecdotes familiar to lovers of Meher Baba and episodes and events never told before.
In the words of the Jim Reeves song He counted among His favorites, let these selected sayings serve as Avatar Meher Baba extending His most intimate greeting personally and directly to you: "Welcome to My World!"
An excerpt of my most remarkable opportunity to meet Avatar Meher Baba in Person. Meher Baba literally described in a few words the essence of the Spiritual Path, the crux of all mysticism and spiritual striving.
A collection of thoughts about what transpires when a seeker happens to come into the orbit of the Love of the Ancient One — God in human form as the Avatar, the Christ, the God-Man.
Baba discloses countless previously unknown details and incredible insight about the single most important subject of all. For what, really, could be more important than the only event on earth when Reality meets Illusion?….
Original poetry written by Rick Chapman, a thief and a murderer, for in the poems contained herein he has stolen unabashedly from Hafiz and in so doing he has murdered the form of the ghazal. Yet in these "ghazaleros," he conveys some slight sense of the mystical poetry of Hafiz and some feeling for the themes of Hafiz's Inspiriation, Avatar Meher Baba, Who regarded Hafiz as His favorite poet.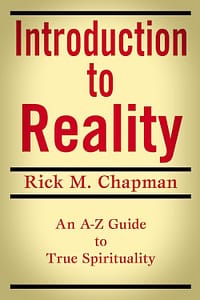 A hundred topics central to understanding the different levels of spiritual masters and the nature of the spiritual path —condenses millennia of spiritual teachings into a single volume.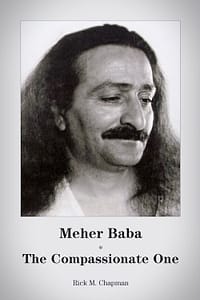 An Introduction to the Avatar of the Age —a short, readable overview of Meher Baba's life and work, along with a dozen of Meher Baba's most important messages and discourses.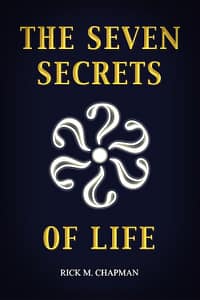 A primer on the nature of life and how it really works. And what is the real meaning of the phenomenon of the "Avatar" — the periodic appearance of God on earth as God-Man?